Installation Options
White Glove Installation
Not in the Chicago area? That's okay! We've partnered with white glove installers across the US to offer you competitive prices and top-notch service. Our White Glove Installer network is big and getting bigger - check to see if there is a Installer near you!
Mobile Installation
Let our specialists come to you! Best Hybrid Batteries services over 200 miles around the greater chicagoland area in Illinois, Michigan, Indiana, Iowa and Wisconsin. Our expertly trained mechanics will deliver your new battery and install it on site!
DIY Installation
Most drivers don't know that they can replace their hybrid battery themselves - which can save time and money if done right. Each of our batteries come with installation instructions for those who are more of the DIY type. You can read more about self installation here to see if this is the right method for you!
Applied Filters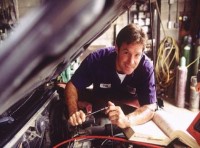 Best Hybrid Battery Installation Options Include
White Glove Installation
Mobile Installation
DIY Installation